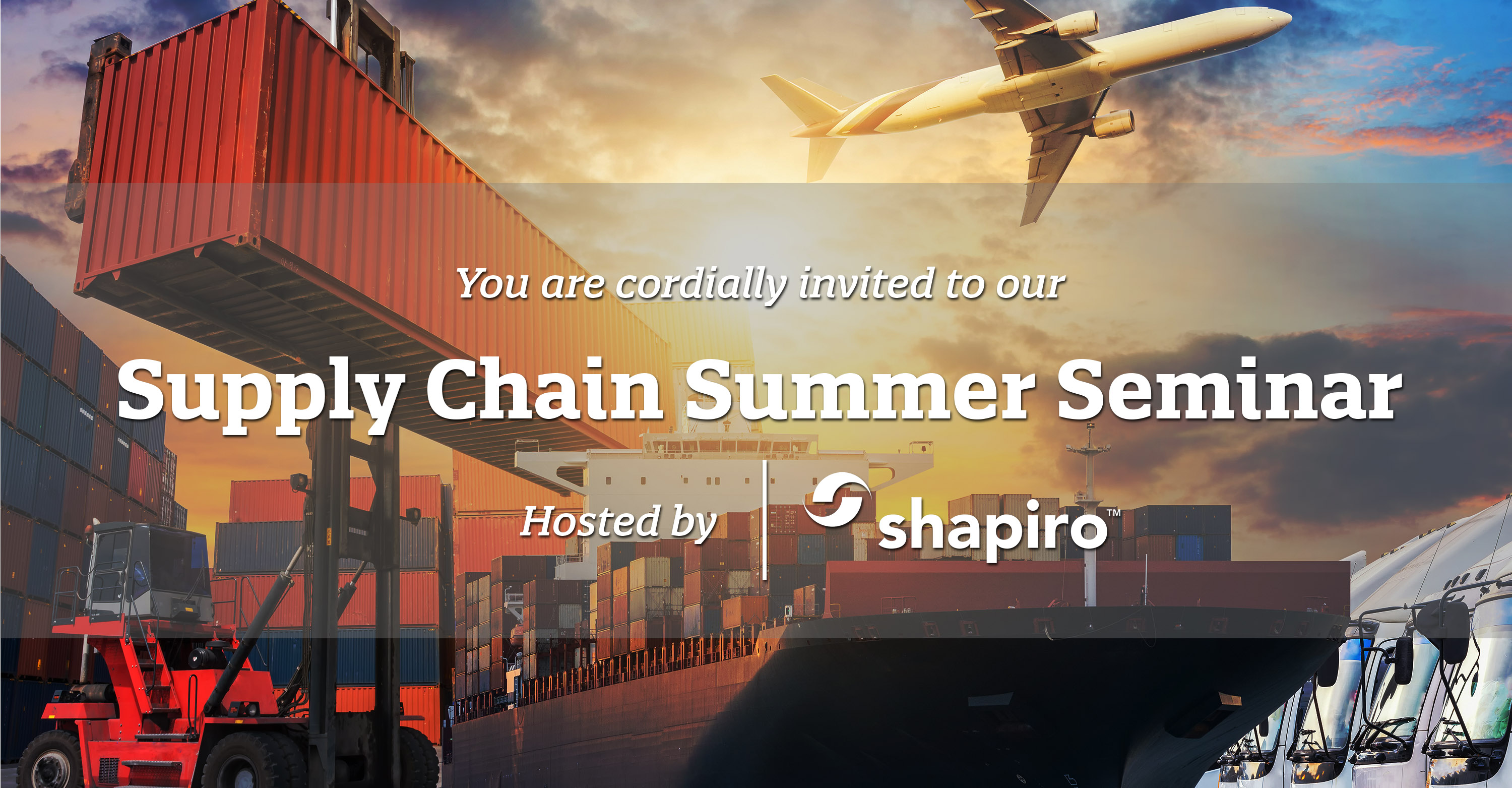 Shapiro cordially invites you to attend our Annual Supply Chain Summer Seminar in Baltimore, MD on Thursday, August 9, 2018.
Our panels of leading industry experts will cover the hottest topics facing the logistics & Customs brokerage world today. Join us as we incite stimulating conversation concerning freight rates, infrastructure issues and more. Then, take a deep dive into compliant shipping regulations and the costs of ignoring them!
Location
Royal Sonesta Harbor Court | 550 Light Street | Baltimore, MD | 21202, USA
Overnight accommodations are available at the Royal Sonesta Harbor Court under Shapiro's reduced corporate rate of $175/night. To utilize this discount, use the code SHAPIRO when registering.
Date & Time
Thursday, August 10, 2017 | 8:30 AM – 12:00 PM

Aw, Shucks...
Our clients say some very nice things about us. We might be a little embarrassed if we weren't so proud. We're so lucky to work with such great folks each and every day. Read what they have to say.
Our Testimonials »
August 2020
S
M
T
W
T
F
S
« Jun
1
2
3
4
5
6
7
8
9
10
11
12
13
14
15
16
17
18
19
20
21
22
23
24
25
26
27
28
29
30
31