Bonanza Guest Blog: How to Increase Repeat E-commerce Business and Build a Loyal Customer Base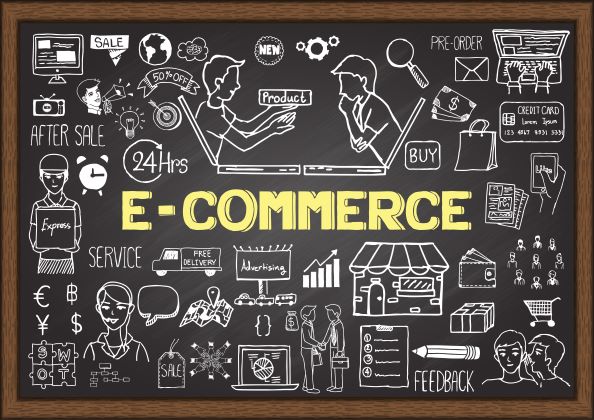 To succeed as a seller, sometimes you have to think like a buyer. When you decide to purchase an item online, you're likely going to do a quick search before picking whichever seller has the best reviews and/or lowest price… unless you've previously had a memorable experience with a particular seller. Perhaps you were impressed with how quickly your last order from that seller arrived. Or maybe they provided great customer service when you needed help deciding between two items. It could even be as coincidental as discovering they're located near your hometown, and you like supporting your local economy.
Whatever your reason for returning to the same seller, what's important is that repeat business is a win-win for both buyer and seller. The buyer doesn't have to spend time searching for a trustworthy vendor – they know what to expect from you. And you don't have to spend any more effort or money on advertising – the buyer came right back to you.
That's the magic of repeat customers. The good news is, building customer loyalty is as achievable as it is important. Let's discuss ways you can build repeat customers for your business.
Creating A Memorable Experience
If you're visiting a brick-and-mortar store for the first time, you can evaluate the quality of the products and judge the look and feel of the store itself. You have the opportunity to gauge employees' helpfulness and friendliness, and you can get quick answers to questions about their return policy. All of these factors (hopefully) result in you trusting the business enough to make a purchase. You'll have a solid impression of the business the next time you're thinking about where to shop.
As an online seller, you have the same opportunities to impress new shoppers and build trust from the moment a shopper lands on your store's page.
Humans are visual creatures. To maximize the power of first impressions, customize as many aspects of your storefront as possible. This includes your banner graphics, your 'About Me' description (don't be afraid to get creative), and your social media links. Check to see if your marketplace offers tips for optimizing your storefront in their help center or blog.
In addition to encouraging new shoppers to browse and complete a purchase, these efforts will stand out in customers' memories the next time they go to make a purchase.
Here are some other ways to ensure your business stands out in shoppers' minds during the '1st impression' stage:
Ensure your listings contain commonly requested details. These include your return policy, shipping speed and options, and item sizes/dimensions, if applicable.

When a new shopper sends a question, show them that you provide great customer service. Response time, accuracy, and politeness are important to shoppers, and they'll remember you for this.

Enable live chat when you're online, if possible with your marketplace/store builder.

Provide a phone number, external email, and physical address whenever possible. The less mysterious you appear to shoppers, the better.

Get creative and make the unboxing experience special for your customers. For example, you could customize your packaging. Consider creating your own branded wrapping paper. Or, drop a friendly handwritten 'Thank you' note in each package.
For additional inspiration, here are some ways Bonanza enables you to turn browsers into buyers.
Using Tools to Build Repeat Customers
So your business made a good first impression and you've made the sale. Now what can you do to encourage the customer to come back next time?
If you sell through marketplaces, you'll first want to thoroughly research what tools your marketplace offers for building repeat customers.
Keep in mind that some marketplaces' tools may not appear related to customer retention on the surface, but can actually be used that way.
For instance, if your marketplace offers the ability to make coupons or discount codes, don't limit their use to your next social media post. Try sending a special coupon or discount code to a customer after the purchase, as a 'Thank you' that encourages them to think of you again next time.
Bonanza has a unique feature named Customer Marketing Campaigns that empower sellers to build repeat customers in a variety of ways. You can offer targeted coupons on specific items to buyers who have bought similar items in the past or use coupons to encourage your store's followers to make a purchase.
If your marketplace does not offer a tool to send offers to past customers, you could include a discount code for a 2nd purchase in the invoice that you ship with your package.
Selling through your own independent ecommerce storefront? Try using an email service to build your own email subscriber base and maintain connections with past customers. It doesn't have to be solely discounts that you send to past customers, either – for example, during the holiday season, you could send a cheery holiday greeting with a reminder about particular products of yours that fit perfectly into the holidays.
If you are using a stand-alone ecommerce store builder, they may also offer add-ons or tools to achieve similar goals to those above.
Pro tip: If you've never tried subscribing to ecommerce-related blogs, they can be a great resource for ideas on how to build repeat customers for your marketplace. This may even apply for sites that you are not selling on.
The ideas above will help you stay present in shoppers' minds. But is there anything else you could be doing? Excellent question!
Make New Friends and Keep the Old
Guess what that headline is referring to. Hint: it starts with 'social' and ends with 'media'.
When it comes to business, social media is proving to be one of the best (and cost effective) ways to gain new customers and build long-term relationships with existing ones. Social media makes it easy for shoppers to see more than just your products. It lets you share your businesses' personality, goals, and all the other special things that make you, you. Your business becomes a brand that buyers get to know, appreciate, and support. And the more shoppers know about you, the more likely they are to trust you.
Additionally, many sellers find social media to be just as effective as email when you want to share special deals, coupon codes, and new products with past buyers – tactics that are proven to increase repeat business.
Many consider Instagram, Facebook, and Pinterest to be the current best options for ecommerce sellers. This is partly because they make it easy for you to build paid advertising campaigns, but also because shoppers can discover you organically through ways like hashtags, Instagram's 'Explore' feature, or an influencer sharing their experience with your business.
Here are some suggestions that will help you build your social media following:
Include a well-written bio that establishes what people can expect and why they should follow you.

Most social media services permit you to share an external link in your bio. Use it. If you're only allowed one link, consider updating it often to link to specific deals or items featured in your most recent post.

Deliver the content you promise in your bio. If people aren't following you for your opinion on restaurants, it's probably best to avoid posting about that amazing meal you had last weekend. Consider using a separate account for other topics / your personal life.

Provide interesting, high-quality photos with a consistent style.

Post regularly. Social media algorithms favor accounts that post frequently.

Share aspects of your business that people will find interesting or inspiring. For instance, you could make a post about your founder's mission, or educate people on where you source your products. Even snapshots of everyday life at your business can be entertaining (Instagram's 'Stories' feature is great for this).

The more people engage with your content ('like', comment, follow, etc.), the more social media algorithms will promote your account. Be creative in your captions, and research how other accounts encourage engagement. For example, some host giveaways, or ask a question in the caption.
Practice the habit of searching the web whenever you want to get better at a specific aspect of social media (this goes for any other topic in ecommerce, actually). Want to improve your use of hashtags? Search for "Instagram Hashtag Tips." Subscribing to blogs can be an easy way to stay up to date with current social media tips and trends, as well.
Building Repeat Business is a Marathon – not a Sprint
It's not always just one particular thing that makes a buyer want to return to you. There are a lot of options for shoppers out there today, so winning a customer's loyalty often involves multiple factors working together. But your efforts will pay off in the long run.
We hope our tips help you encourage your customers to think of this magical phrase next time they are buying:
"You know what? I just remembered that your company name here sells that. Let's see if they have it!"
P.S. – If you're looking for a marketplace that empowers sellers to build their own repeat business with customer marketing tools, low fees, a variety of advertising options, and more, be sure to check out Bonanza!