Recommended Vendor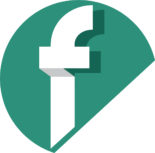 Fulfillrite
Alternative Fulfillment
Fulfillrite offers simple, fast, and easy order fulfillment solutions designed to meet the unique needs of your eCommerce business or crowdfunding campaign. We take the stress out of order fulfillment, leaving you with more happy customers and more time to focus on scaling your business.
Services include:
Same-Day Shipping: We ship the same day if your order is received by 2 pm EST (or 12 pm Fridays).
Volume-Based Discounts: As your volume grows, your discounts increase through our tiered pricing structure.
Real-Time Order and Inventory Tracking: We offer easy-to-use software that helps you manage your inventory, orders, and returns in real-time.
Dedicated Customer Service: We provide a dedicated account manager that knows every detail of your account, and who supports you with the attention you deserve.
Crowdfunding Campaigns: Need to fill Kickstarter or IndieGoGo orders? We can help you with that, too.
---
Industry | Category:
What can we help you find?