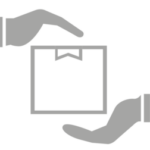 In our experience, most logistics managers are elegantly simple – they want to optimize the supply chain they love, without breaking it. And while procedural changes can be terrifying, inflexibility on an international scale is the stuff of nightmares.
Luckily,

Shapiro understands.
---
Shapiro's Booking Management module is an easy-to-use, centralized platform that automates your existing booking requirements and applies them across your entire supply chain.
Booking data is also fluid, and integrates seamlessly with Customs entry information, ISF filing, and forwarding metrics while creating a single repository for tracking vendor communication.
Shapiro's Booking Management Features:
Centralized hub for communication and order management
Collaborative on-boarding implementation: SOP, technical training, support
Commercial document collection, scanning, and imaging
Web-based rule-guided bookings and approvals
Load efficiency maximization
Booking, shipping, and tracking reports
Customized dashboards
Regulatory compliance
Documentation reporting
Carrier data reporting