7 Tips for Building Meaningful Relationships with your Customers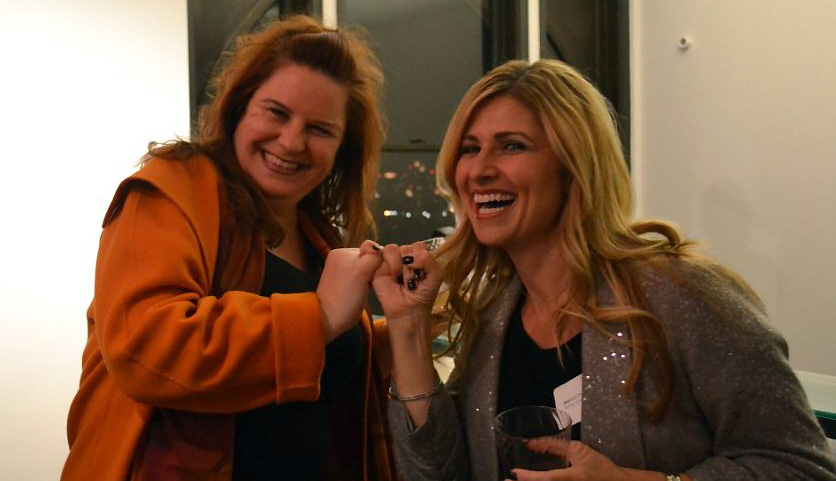 What sets your company apart?  If you are like us, you will say "service."  Great, consistent service builds trust, which is the foundation of any relationship. A nurtured relationship builds loyalty and that loyalty generates repeat and referral business. And, if we are not talking money, that feeling you get when you make your customer's day is pretty darn good, too. (It's kind of the thing we live for, actually.)  So how can you build stronger, more meaningful relationships with your customers?
Here are some tips:
Set yourself apart from the competition. Give your customers something they can't get elsewhere. This translates into different things for different people but be sure your strategy fits your style so that your approach is authentic and effortless.
Pick up the phone! We are addicted to e-mail. E-mail is efficient. But no matter how many "smiley" faces you put in your e-mail, it will never have the same impact as a phone call. Call to personally update your customer on a project or just to say hello and see if there is anything you can help them with.
Stop by for a visit. If your customer is within a couple of hours from your office, schedule a day to go by for a visit. If appropriate, take them out to lunch or bring some goodies.  If your customer is not within easy reach, consider whether making a trip would make sense for some face-to-face time.
Find something in common. Finding common ground is important in establishing any relationship. As humans, we want to connect with people and the best way we know how is to find those topics which allow us to share a little bit about us and learn a little bit about someone else.  Common ground may be found in a number of ways – shared issues, interests, or values – but discovering "it" is the part that takes a little skill. Maybe your customer likes the same sport you do or maybe he/she is juggling life with small kids…or maybe they grew up where your great-grandmother once lived. Anything will do to get the conversation going and away from the strict business talk.
Give the WOW factor. This ties into tip #1. When you think you finished a quote or just put the finishing touches on a carefully crafted e-mail, look at it again for a second. What additional information, greetings, and personal (but still professional) messages can you add to this e-mail to make it stand out? Put yourself in your customer's shoes and imagine what he or she would ask you next, then answer it.  Most operations have so many opportunities to do this – from account implementation to day-to-day troubleshooting. The wow factor takes a little extra time, yes, but it can turn a random day into a memorable experience.
Answer e-mails quickly. Be known for being a super-speedy e-mail responder. Here is a quiz: Your customer has a hot shipment. She sends you an e-mail asking for an update. You – a) Take care of the shipment and do everything behind the scenes and give her the full update within 4 hours or b) Respond right away letting her know you are working on it and then give her a full update within 4 hours? If you answered B, you are correct! "B" is the right answer most of the time. Keep your customer informed along the way. Even if you have a problem. You can still come through as a hero even if the outcome is unfavorable. After all, not everything is under your control, unfortunately.  And, if you are like me, you thought…this quiz is unfounded! A customer should NEVER have to ask for an update on a hot shipment! And you are right.  But you get the point.
Put your heart into everything you do. The customer's connection to your company heavily relies on your connection to your company. At Shapiro, we are in the service business so the love of service runs in our veins and I bet many of you feel the same. If you do your very best every day and you enjoy what you do, your customer will experience your company's culture and brand – through you.  No mission statement can do that.
Do you have some other tips?  Feel free to share below!