CBP's New E-commerce Strategy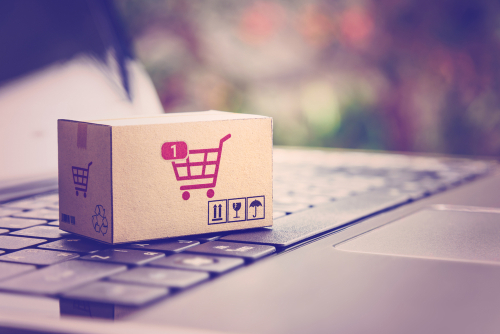 These days, the world of e-commerce is constantly moving and evolving. If you blink, you may just find yourself 10 steps behind! A lot of the change is driven by the agility of both e-commerce sellers and a growing community of logistics & customs solutions providers that support them. You may be thinking, how exactly has U.S. Customs & Border Protection (CBP) been keeping up? On March 8th, 2018, US CBP released its e-commerce strategy to address the increasing number of imported small packages and the obstacles it may present for the United States economy and safekeeping. E-commerce shipments are defined as high-volume, low-value shipments that are purchased electronically. They are growing exponentially as more and more can be purchased online and internationally. Per CBP, "Since 2000, the number of Americans shopping online has increased nearly fourfold, up from 22 percent to 79 percent."
The problem with CBP's current import program is that it's designed to target high-value containerized shipments.  However, e-commerce shipments pose the same safety, health, and economic risks, but their volume is much higher and is continuing to increase. Some organizations are taking advantage of this perceived blind spot and are shipping illicit goods to the United States via small parcels. CBP has developed a strategy to combat the vulnerability that is caused by this new phenomenon.
There are 4 primary goals of this new strategy:
Enhance legal and regulatory authorities to better posture CBP and interagency partners to address emerging threats
Enhance and adapt all affected CBP operations to respond to emerging supply chain dynamics created by the rapid growth of e-commerce
Drive private sector compliance through enforcement resources and incentives
Facilitate international trade standards for e-commerce to support economic prosperity
Goal one will begin by reviewing our existing legal and regulatory authorities "to identify changes that will enable CBP to address threats involving e-commerce shipments as they emerge or are dictated by changes in business models." After the review, Customs will "pursue the changes needed to maximize enforcement efforts. CBP will propose benefits for those parties who share advance electronic data and other information and will utilize penalty action for those who are not compliant in this area. CBP will in turn seek to increase information sharing with ecommerce stakeholders such as intellectual property rights holders."
The next objective addresses the adaptations CBP operations will need to embrace and address the "supply chain dynamics and risks within e-commerce and small parcel shipments." Customs plans to increase their operational efficiency and effectiveness to help them to better "identify threats and quickly detect anomalies," even in the realm of international mail.  They will be updating their software to better detect trends in imports and those importers who have managed to fly under the radar and evade detection.
Goal three seeks to work with the private sector to incentivize their compliance. "CBP will consider trade benefit incentives for e-commerce marketplaces and small package carriers, similar to the Customs Trade Partnership Against Terrorism (CTPAT). This will allow CBP to narrow its enforcement focus on non-compliant trade while offering processing benefits to compliant importers." Further they explain, "CTPAT is a voluntary partnership between CBP and businesses where members enjoy a number of benefits, such as faster processing at the ports, in exchange for validations of the businesses' security criteria."
The last strives to help importers of all sizes achieve compliance through education and technology options. In this section, they explain, "As part of CBP's facilitation efforts, it will make information available to the trade community and the public. Given that many of the actors in the e-commerce environment are small- and medium-sized enterprises with less experience, technology can assist with troubleshooting in the importing process. Potential technology options include mobile applications and an e-commerce resource library."
These proposed efforts sound all well and good, but how exactly is CBP going to measure their successes and failures? Customs intends to establish a system of "targeted performance measures." In their words, they "will create a baseline for the data, set key measurement targets, and report on its progress." Leadership will be tasked with figuring out which measurements are the key to progress and will update the strategies accordingly.
If everything comes to fruition, Customs' new e-commerce strategy will reinforce its ability "to protect the US economy, improve trade risk management, maximize collection of owed trade revenue, deter trade and customs law violations, strengthen international mail enforcement, and enhance CBP's long term partnership with the trade community." However, some of these goals may be lofty and rely too heavily on the international community and private companies to actually come to pass. This policy is also at odds with the American public, whose purchasing power increasingly demands a "borderless shopping world" at the same time Customs is attempting to increase barriers for imports. Cross border e-commerce sales will only continue to increase, so it is imperative that a system is put in place to better protect our safety and security.  It seems there are increasing exams and scrutiny on small parcel shipments. CBP and ICE have announced that they have "hit a record high for seizures of counterfeit goods" and confiscated 34,143 shipments with goods in violation of Intellection Property Rights so we appear to be heading in a positive direction, at least at a unilateral level.
Fasten your seatbelts, E-commers, change is a comin'! As always, Shapiro will continue to keep you posted and well-informed on these policy updates.