How Truckers Became an Endangered Species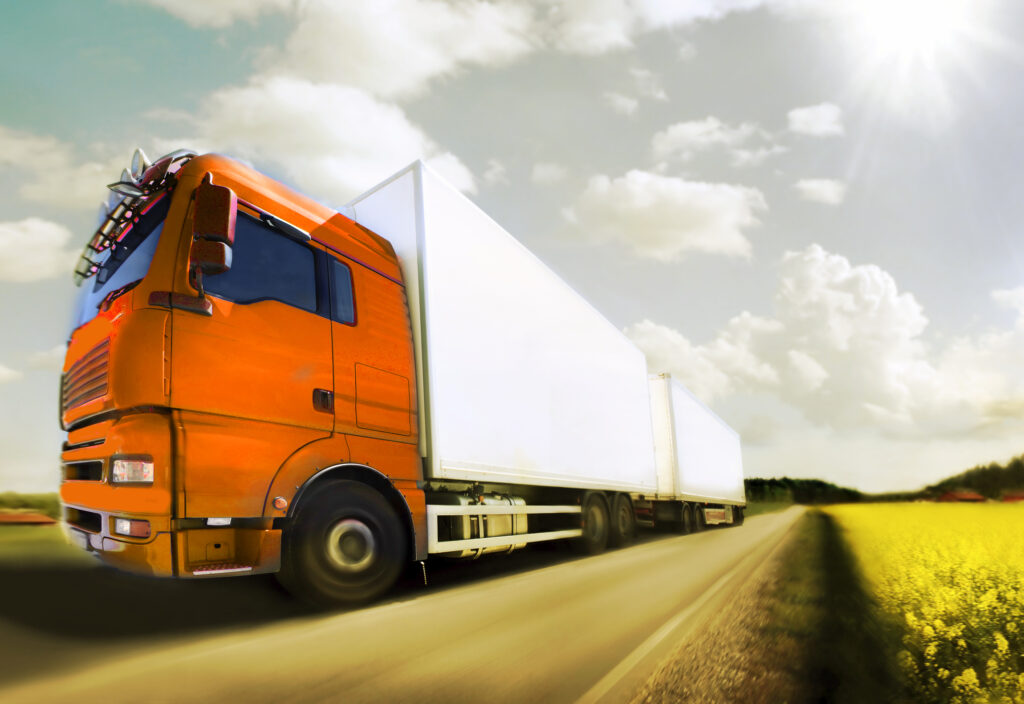 "The cargo has been discharged, but we are still looking for an available a trucker."
No phrase is more petrifying for an importer who has already had to deal with the stress and interruptions of port strikes, chassis shortages, and airport congestion delays that have become the 'norm' when bringing goods into the U.S. While some would simply throw up their hands and assume that a shortage of truckers is a fact of life in logistics, we clearly recognize the pain this shortage has caused and have been searching for answers.
During our quest, we discovered that the trucker shortage is indeed a recent development and is expected to grow more dismal before we see any improvement, unfortunately. From a numerical perspective, the situation is dire. According to the Bureau of Labor Statistics, there were roughly 1.6 million tractor trailer drivers on the road in May of 2014, down from 1.7 million in 2007. Meanwhile, the Bureau of Transportation Statistics has calculated a freight volume increase of over 15% during the same period.
So, how did we get here?  Like all thorny supply chain conundrums, digging deeper yields a wealth of explanations from industry experts, importers, and drayage carriers themselves.
Economics: Basic economic theory stipulates that all entities are rational economic actors and will respond to the pressures of supply and demand. This theory has apparently bypassed the trucking industry, at least in part. As demand for truckers continues to skyrocket, trucking clients have continued to fight against rate increases. This means that while demand has increased and supply has decreased, truckers have only seen their profits and wages stagnate or decline. This anomaly has compelled drivers to leave the industry to seek more profitable employment, prolonging and deepening the shortage.  Ultimately, market factors must win out and as long as this imbalance prevails; importers can likely expect that rates will increase over time.
Demographics: Truckers are not only a scarce commodity, but they are also an aging one. According to a 20-year analysis of demographic data by the

American Transportation Research Institute

, the median age in trucking is 46.5, while the most recently calculated median age for the US workforce was 42.4. Perhaps driven by the aforementioned low income potential in the industry, younger individuals have avoided the industry at an unprecedented rate. The 25 to 34 age segment of the industry's population has nearly halved, dropping from 30.4 % in 1994 to 15.6 % in 2013. These findings suggest that the crunch of the trucker shortage might not be over, and might instead continue or worsen as the industry continues to age.
Knowing the causes of the current trucker shortage is important but leaves us with the complex problem of finding an immediate solution to getting shipments out of the port or airport and to the door. While long-term solutions to deal directly with the shortage, such as self-driving trucks, are in the works, they are little comfort for someone expecting a shipment in a week or a month from now.
Luckily, Shapiro has a few strategies to reduce the stress of trucking shortages for your imports:
Talk to your Customs broker and Shapiro team

. Your broker customer service representative is one of your greatest logistics assets and should be your best friend when it comes to your supply chain. By giving them early notice for shipments and communicating your shipment needs, they can offer their input on how to best route your cargo to maximize time and cost savings. Of equal importance, importers have been finding that while some trucking options can be slightly more expensive, sticking with a partner and developing a long-term relationship with the drayage, LTL, or LP&D carrier can give your shipments priority when trucker availability dips.
Consider alternative routings for air cargo. You can save money and cut transit times on air shipments by having the cargo discharge at a hub airport, such as Chicago O'Hare, New York JFK, or Los Angeles LAX. However, with long-distance truckers becoming scarcer, this option might not always be the most cost-effective option for your shipment. Work with your air logistics specialist to consider your options; you might find that a local air freight routing will be the most optimal solution after all.
Explore different port options for ocean. Not all ports are created equal. As congestion and container chassis shortage issues continue to plague the logistics industry, they highlight the challenge some regions have had in maintaining a sufficient population of truckers to serve port operations. For example, as reported in our

November Shap Talk

, a new clean-air initiative at the ports of New York and New Jersey is causing some motor carriers to stop serving that port because of truck replacement requirements. Your broker and Shapiro team should be able to provide port options to help find a way to balance the transportation costs with trucker availability.
Design your supply chain for transportation.

  As the trucker shortage has progressed, importers and forwarders have found that full truckload (FTL) carriers have typically been harder to obtain than Less Than Truckload (LTL) options. Use this knowledge to your advantage by working with your suppliers to optimize order packaging or adjusting lot sizes to move your order as smaller air shipments and ocean LCL. Remember, lot sizing for full truckload can often yield greater per-unit savings, but when time is money, smaller lots might be the safer option.
The current trucking shortage is a concerning and fundamental issue in the logistics industry, but there are methods to mitigate the risk of delays and higher costs. If you have any concerns with your shipments, reach out to your Shapiro service team to help develop your plan. Happy shipping!