New Year, New Compliance Goals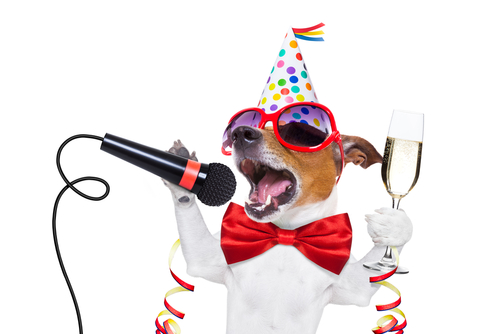 The start of a brand-new year is a great opportunity to wipe your compliance slate clean and introduce positive actions to ensure a successful program. The main objective is to evaluate what's working and what's not, and the guide below should assist in keeping you on the straight and narrow.
Resolution # 1: Your Own ACE Portal Account
If you still don't have an ACE Portal Account, it's time to establish one! The portal provides account holders the ability to identify and evaluate compliance issues, monitor daily operations, review and respond to filings, access a reports tool, compile data, and perform national trend analysis.
Resolution # 2: Classification
Classification presents a challenging task. It is recommended that you establish a procedure or program to review and update your parts table with the correct HTSUS number and applicable duty rate. Also, ADD/CVD orders have increased lately and you should identify and flag a potential parts table that would fall within the scope of investigation.
Resolution # 3: FTA Management
Free Trade Agreements (FTAs) can be a source of significant cost savings for importers. How do you manage and comply with FTAs? Are products fully compliant with certification rules? Do you have documents to support the claim?
Resolution # 4: Valuation
Are your products properly valued prior to entry? How do you ensure assists, commissions, rebates and royalties are reported correctly? Are you using the correct terms of sale? Understanding the terms of sale and any additions and subtractions is vital for customs valuation and can help you when it comes time for Customs to evaluate your entry.
Resolution # 5: Best Practices
Do you have a procedure to respond to any Customs requests for information and/or any other official correspondence from Customs? It is important that you update formal policies and procedures for your import management team so goals are established and achieved.
Resolution # 6: CTPAT
What about CTPAT? Reviewing CTPAT procedures to ensure a secure supply chain, or even becoming C-TPAT certified can play an important role in your new compliance resolution.
Resolution # 7: Training
Do you provide training programs for your team? Keeping your team up-to-date with the most current information will help them to understand regulations, compliance responsibilities and stay away from fines and penalties.
Whatever you decide, chose a few resolutions and adhere to them. By following these basic initiatives, you will set your business down a path of compliance success in 2018.
And if you ever need any assistance, or feel lost, then please contact the Shapiro Compliance Team to start building a strong compliance program.