Take Me Out to the Ball Game: How 3 Types of Freight Providers Perform During ILWU Labor Negotiations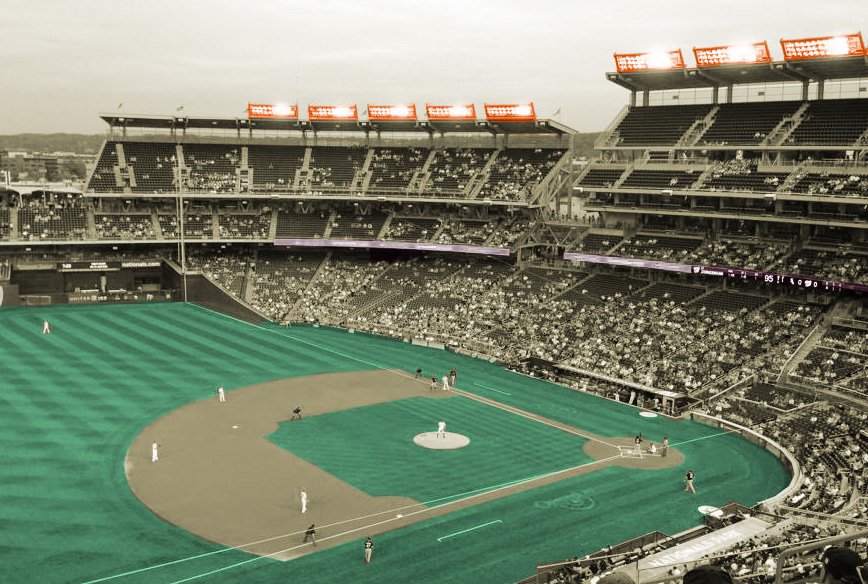 The sun is out, the air is warm, and whether you know it or not, you're going to a baseball game. Historically, labor disputes have been almost as popular as America's favorite pastime. This particular game is between the International Longshore and Warehouse Union (ILWU) and the Pacific Maritime Association (PMA). They are only weeks from contract deadline, June 30th midnight, so let's just say that it's the 9th inning. What is the difference between contract negotiations and baseball? No matter what team you're rooting for, the last thing you, my fellow importers and exporters, want to hear is "STRIKE!"
Let's do a quick recap of the game up to this point. The ILWU represents dockworkers at every major port on the US West Coast. According to the port of Long Beach and port of Los Angeles websites, these two terminals alone moved over 14.6 million TEUs in 2013. Calculate volume of trade for all Western ports in the U.S. and you don't have to be Lloyd's of London to figure out we've got a problem on our hands. A few sticking points for negotiations can be found in the below infographic, so I won't bore you with the details here. There is also a handy map showing Mexico and Canada as detour options. It's a bit comical in a laugh-to-keep-from-crying sense because Vancouver handled about 2.8 million TEU while tiny Prince Rupert a mere 536,439 TEU in 2013. Mexico's stats aren't much better because of infrastructure and commodity limitations via rail. West Coast bound freight will either be diverted en mass to these options or idle off-shore until force majeure is declared. If you flip over your bill of lading, you'll see that force majeure states:
"Without prejudice to any rights or privileges of the Carriers under covering Bills of Lading, dock receipts or booking contracts or under applicable provisions of law, in the event of war, hostilities, warlike
operations, embargoes, blockades, port congestion, strikes or labor disturbances, regulations of any governmental authority pertaining thereto or any other official interferences with commercial intercourse arising from the above conditions and affecting the Carrier's operations, the Carriers reserve the right to cancel any outstanding booking or contract of carriage. At carrier's option, cargo in transit may be rerouted to a different discharge port or destination for cargo delivery. Any additional cost associated with this arrangement shall be for account of cargo." Now there's a curveball.
*Note: If you have re-routed your freight to the US East Coast already, be aware that some ports may be inundated. New York/New Jersey has had major issues with port congestion, backups from winter delays, and chassis availability. The International Longshoremen's Association (ILA) may also temporarily support their fellow unions and demonstrate work slowdown; however, this shouldn't last long.
Now that you have a basic layout of the situation, let's find out how the structure of your supply chain may perform post-strike:
Direct Contracts. If you think having direct contracts with the steamship lines will save you from this teeny tiny force majeure print, look down at your shoes and notice your laces are tied securely together. You can squirm and pick at them, but you may end up having to cut them apart. During these types of massive backlogs, don't anticipate preferential treatment for expediting your containers once they hit land. There is very little flexibility in your supply chain to accommodate last minute requests because of limited slots, routings and the steamship customer service structure as a whole. In our baseball scenario, you are the die-hard fan that waits until the very end and still hangs out for ten minutes after the last pitch because you know you'll never get out of the parking lot.
The Extreme Spectrum Freight Forwarder. Now, those of you with forwarders, congratulations! Kind of. You have some more flexibility in your supply chain, but that's what you pay for, right? What's that? You get below market pricing on the West Coast because your forwarder is a massive conglomerate behemoth and throws all of their volume to one area? Well, sit right there next to our direct carrier contract friends in the last paragraph. I hope you enjoy having your shoe laces tied to theirs. Those of you with really diversified forwarders may experience the other side of the spectrum than the behemoths previously mentioned. Your forwarder most likely doesn't have enough volume to secure space on lanes you may need, and they lack clout with the carriers overall. You probably left the game 10 minutes early but parked in the farthest spot. By the time you get to the car, you're still not making it to freedom.
The Goldilocks Forwarder. The ideal forwarder would fit your needs "just right." Someone with their own deep contracts and partnerships with larger agents creates flexibility. This is why customer service should be top of the list when building supply chain relationships. Not only when disaster strikes, but when you require options. Our direct contract friends up there sure wish someone was proactively helping them minimize strike impact within their supply chain, or maybe even answering their phone calls.
The moral of this story is to know where you stand and plan ahead. Leave the stadium early and get a good parking spot! Know what kind of provider you have and ask them what the plan is. Most likely, this conversation is overdue. In addition, contracts expire every year, whether on the East or West Coast, so chances are you'll be experiencing a bit of déjà vu soon enough!
We encourage you to make the call and ask the difficult questions. Or, simply contact us!
Love this blog? Click here to subscribe with only your email address.