Why Importers Should Hire a Licensed Broker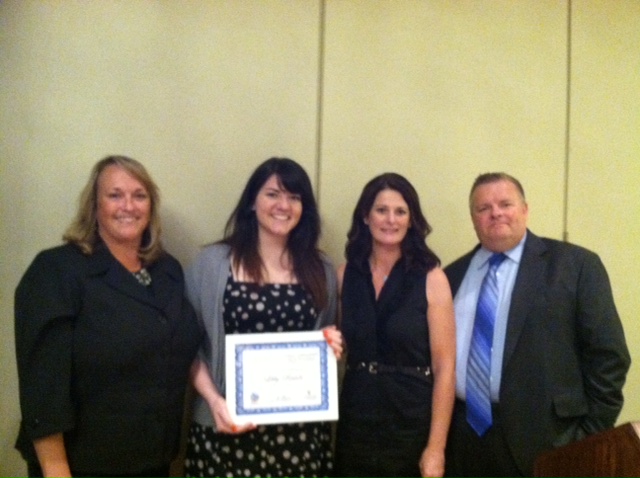 I recently found out that I won a scholarship through the Atlanta International Forwarders and Brokers Association (AIFBA) to take a class that will prepare me for the Customs Broker Exam in October.  While I was applying for this scholarship, I was asked to write about why an importer should hire a  to clear their freight instead of self-filing.  Right away, several advantages came to mind, and after discussing these even further with my import manager, it became clear that it's in an importer's best interest to hire a broker.
In this blog, I'm sharing my essay with you.  My inspiration for this piece was the Shapiro culture, where it is always our priority to advise and educate our customers about what is best for their business.  Thank you for reading – and leave me a comment, if you'd like!
Why Importers Should Hire a Licensed Broker – by Libby Redditt
Import brokerage can be daunting for any importer, particularly those who may be new to the business. With national security at an all-time high, there are so many regulations and responsibilities to adhere to that anyone attempting to navigate through the process with little knowledge can be left with a mess of penalties and one giant headache.
It is important for all importers to remember that they don't have to figure all of this out for themselves—licensed Customs brokers can assist them through the importing process which can benefit them in more ways than one.
Compliance
When advising an importer as to why they should hire a licensed Customs broker to clear their freight instead of self-filing, the first reason the importer should consider is compliance.
Trying to sort through the Harmonized Tariff Schedule of the United States (HTSUS) and through the Customs regulations, among other publications, is a heavy task in and of itself, but then trying to sort through that and stay compliant with those regulations while filing the entry is a process that takes a professional.
Licensed brokers are able to accurately classify each of the items on an importer's commercial invoice and proceed with any additional filings or notifications required by other government agencies (OGA's) for the entry.
A licensed broker will also be more knowledgeable about any new regulations or requirements that Customs or any OGA is currently imposing. With brokers associations all around the United States, as well as memos sent out regularly from Customs and OGA's, a licensed broker will readily have updated information that an importer who is self-filing may not have.
Mistakes
Another item that importers should consider when deciding whether to hire a Customs broker or not, is that the likelihood of mistakes made on their entries may increase if they are not knowledgeable in the trade, and when mistakes are made, stern penalties can be issued by Customs.
These penalties can be severe and can greatly affect an importer's bottom line. Hiring a broker can decrease the chances of penalties since a broker will have more experience in complying with Customs regulations.
Guidance
A third reason for importers to choose a Customs broker over self-filing is the ease of mind that having a broker presents. Licensed brokers are hired to guide importers through the importing process as a whole—they will assist in classifying the goods, acting as a liaison between the importer and the government, and advising the importer of the laws & regulations associated with each commodity in order for the importer to gain a better understanding of international trade.
Most importers are focusing on their own businesses—rightly so—and cannot devote the time and attention it takes to accurately make entry for their freight, so hiring a knowledgeable broker to handle this particular aspect of their business can allow them to continue to focus on increasing their sales. In addition to this, a licensed broker is able to transmit the entry to Customs via the Automated Broker Interface, or ABI, while an importer who is self-filing will have to physically submit their entry documents to Customs for clearance.
Benefits Outweigh the Risks
Overall, it is in an importer's best interest to hire a licensed broker. The benefits greatly outweigh the risks of self-filing, especially when the risks are so high. As the old saying goes, "it is better to be safe than sorry," and when deciding whether to hire a broker or not, this could not be more true.
If you'd like help deciding what's best for your company, contact us today.