Why Invest in a Trade Compliance Program?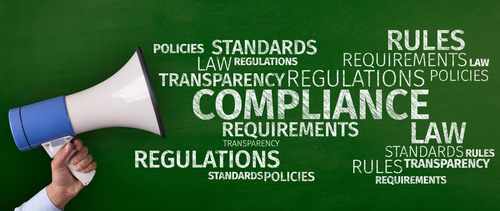 Does your company have a trade compliance program? In today's fast-paced marketplace, lack of awareness about the benefits of a trade compliance program can be very costly.  Companies can save a substantial amount of money if they know how to apply and take advantage of free trade agreements, preference programs, drawback, first sale valuation, tariff engineering, foreign trade zones and penalty mitigation.
The goal of a compliance program is to prevent, detect, correct and ensure that importers and exporters are compliant with international trade laws.  Think of a compliance program as a security blanket that protects the company and its employees by having a structure in place.
So where to start?  The first step is to have written policies and procedures.  Establishing and following written compliance guidelines will translate as "we care!" to CBP.   Failing to follow internal compliance polices may cause substantial penalties for importers and exporters.
Basically, when writing these procedures, they should match import/export operations as they exist, and shouldn't be overly specific or vague. The key format of who, what, when and how should be followed.  Here is a basic example: "All internationally shipped goods must be accompanied by documentation to meet Customs and other government agencies' rules and regulations. Consult XYZ Trade Office to review the documentation for shipments originating from or bound for the U.S. as well as for general guidance on international shipping procedures and processes, including documentation, Customs valuation, country of origin, tariff classification, right to import, import duties/taxes, Free Trade Agreements and other special programs, Incoterms and any other aspects of international trade."
Another key element in a trade compliance program is investing in internal training. Keep your team up-to-date with the most current information that will help them understand regulations, compliance responsibilities and how to avoid fines and penalties.  Remember, compliance must be proactive. "Change after a problem is discovered" is no longer acceptable.
The bottom line is that understanding and implementing a strong compliance program does not need to be expensive, and it can be custom-made for individual businesses. Like quality control, trade compliance is a continuous process that is most effective when integrated into the normal daily routine of getting things done. The elements listed below provide a foundation for the basic structure of a compliance program:
Continuous Risk Assessment of the Import & Export Program
A manual of policies and procedures with a sufficient level of operational detail to ensure effective implementation and day-to-day compliance
Ongoing Compliance Training and Awareness
Adherence to Recordkeeping Regulatory Requirements
Internal program for handling compliance problems
Completing appropriate corrective actions in response to import and export violations
Shapiro's experienced compliance consulting professionals are ready to assist you to develop a compliance program tailored to your needs.  If you have questions, or would like to learn more about our Regulatory Compliance Services, please contact us today!
---
Related Post: