Shapiro Selects Rachel Kimmel as the Recipient of its 2017 Student Scholarship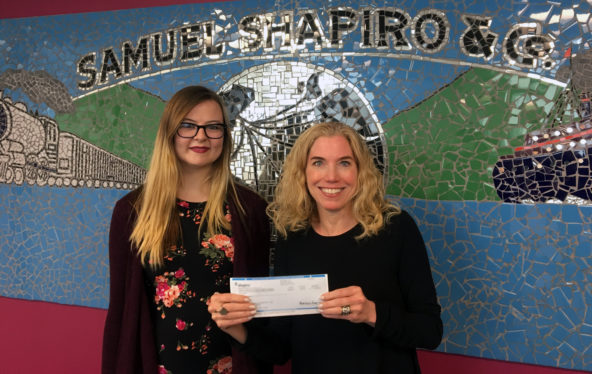 Shapiro's Educational Committee announced the winner of their annual student scholarship program. The scholarship, open to all Shapiro employees' children, is granted after a rigorous evaluation process comprised of academic achievement records, letters of recommendation, a personal statement and an essay from each candidate. The winner, Rachel Kimmel, received a $2,000 scholarship for her college studies. Shapiro's commitment to education extends deep into their culture, and they contributed funding and teaching hours to the University of Baltimore's Export Import Management course in the Merrick School of Business. The Company also maintains an internal education program, Shapiro University, for employees to learn and cross-train in varying career paths; additionally, Shapiro covers tuition for qualifying courses (and qualifying performance levels) for employees who seek continuing education outside Shapiro.
Rachel Kimmel, the winner of Shapiro's 2017 student scholarship, is a Forensic Chemistry major with a concentration in DNA analysis at Towson University. She is set to graduate in May of 2018 and plans to begin working on her Master's degree in Genetics. Rachel is seeking to work as a DNA analyst for the government after obtaining her bachelor's degree, and ultimately she hopes to conduct medical research for gene therapy to cure diseases caused by mutations, such as cancer, Tay-Sachs disease, and other genetic disorders.
Rachel's father, Robert Kimmel, the Company's IT Director, has been with Shapiro for almost 25 years. Kimmel noted, "I am incredibly proud of my daughter and her accomplishments. She is mature beyond her years and I'm very impressed that she has maintained a high GPA while taking such difficult courses."
Aw, Shucks...
Our clients say some very nice things about us. We might be a little embarrassed if we weren't so proud. We're so lucky to work with such great folks each and every day. Read what they have to say.
Our Testimonials »