Margie Shapiro's Annual Outlook 2015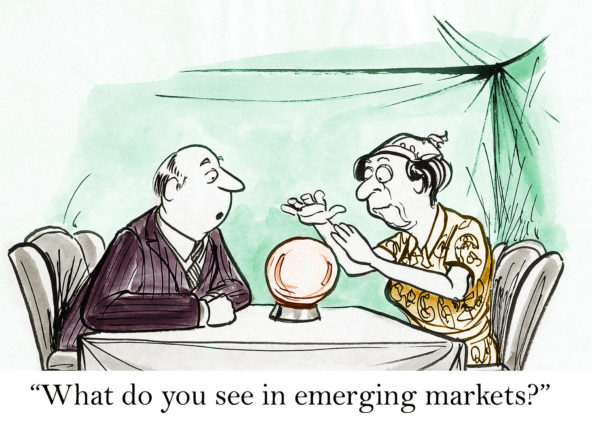 The January 2015 edition of the JOC Annual Review & Outlook contributes an industry barometer and analysis of the challenging year ahead including changes that may be coming in the broader economy, in the marketplace or in the regulatory world that will affect business in 2015 including Air Cargo, Government, Logistics, Maritime, Rail and Intermodal and Trucking sectors.
The effect of weather, a (never-ending) "pending" Los Angeles-Long Beach port strike, "contagion" up the West Coast, chassis shortages, reduced domestic carrier capacity — all the fun events we lived through in 2014 — are just a precursor of what is in store for both shippers and forwarders in 2015.
We need to consider that the mega vessels — the carriers' answer to environmental responsibility and returning to financial stability — with container volumes almost double that of "old-fashioned ships," are just beginning to surface. Their growth will magnify our country's transportation infrastructure shortcomings. Without thoughtful planning, adequate staffing, and efficient operational design, they will paralyze the operations of the marine terminals that work the ships, as well as our pier, yard, gate and domestic freight operations. This all translates to additional headaches and costs down the line — and ultimately to a stymied, unpredictable, and more expensive supply chain for shippers.
Add to this perfect storm the chassis conundrum, which should blossom this year. While there is talk of a "gray" chassis pool becoming available in early 2015, a uniform tariff for chassis rentals between the leasing companies and drayage firms does not exist, and logistics coordination and technology between these industries is not well developed. The dislocation and confusion with the chassis "system" will — at minimum — result in additional administrative complications as all parties continue to grapple with the process, and the variable and uncertain costs and logistics of rentals.
We cannot deny that in 2014 several of the logistics "events" we experienced evolved into financial opportunities for the carriers to rebuild their revenue. Certainly, shedding assets and divorcing the chassis business is an attempt to "right the ship" as well. With the announced carrier alliances and with mega-mega vessels on the horizon, I think it is fair to assume that in 2015, the supply and demand (and congestion) events of 2014 will become even more painful — and more impactful.
-- Marjorie Shapiro
President/CEO
Get Shap Blog via Email
We've got you covered - sign up and get the latest blog posts delivered right to your inbox.